This is a sponsored post written by me on behalf of Daytona Beach Area Convention & Visitors Bureau. All opinions are 100% mine.
My family and I are very lucky that we get to live so close to one of the most beautiful places in the country. It's known by many as "The World's Most Famous Beach", but to us, it's like a vacation getaway right at our back door. Yes, I'm talking about that gorgeous, sun splashed, fun-filled Daytona Beach, Florida!
My love affair with Daytona Beach started when I was only two years old, when I came to visit the beach for the first time. I fell in love with it then and vowed that one day I would move there. Finally, seven years ago, I made my dream come true and now we get to visit this magical place anytime we wish. Daytona Beach has always been one of my most favorite places in the world.There really is something for everyone!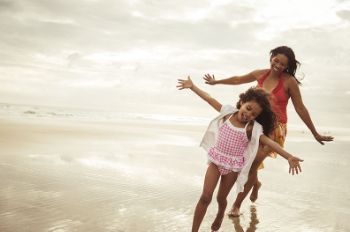 If you're looking for the perfect vacation destination, look no further. Daytona Beach is the "world's most famous" for a reason….it's beautiful, wide, firmly packed white sand beach is perfect for beach lovers. The beach awaits….spend your days soaking up the Florida sunshine and take long walks along the shore while hunting for sea shells. There are hotels, motels, condo rentals, bed and breakfast inns, vacation rentals and camping grounds galore just steps from the beach and many fun souvenir shops where you'll be sure to find the perfect gift for anyone on your list. If you have children, Daytona Beach offers many Kid friendly options. Love to fish? Try a deep sea fishing where some of the best bass fishing in Florida is offered, rent equipment for endless water sports, visit one of Daytona's historical sites, or other Outdoor Fun. Looking for some night life? Try one of Daytona's wide variety of restaurants, bars or dance clubs.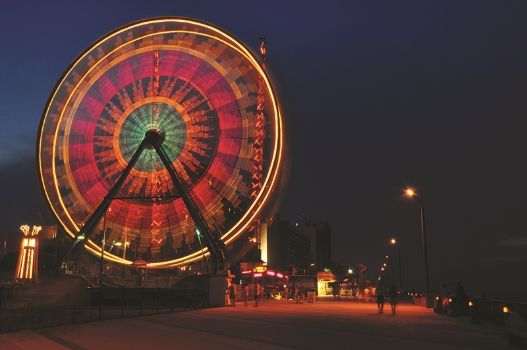 If you're vacationing on a budget, check out the manyFree Things to Do in Daytona Beach.
Daytona Beach is not just a beach though. Did you know Daytona is the Festival Capital of Florida? There are many fun fall festivals going on at this time of year, such as the Daytona Beach Blues Festival, Daytona Beach's film festival, the Wings and Waves air show where over 40 different Air Force aircrafts give an astonishing aerial performance over the Atlantic Ocean, and the Halifax art festival.
The Halifax art festival is one of my favorites because I love seeing the work of artists from all over the country. If you love viewing beautiful art, and enjoying delicious food and entertainment, this is the festival for you! This festival is the 2nd oldest continual art festival in Florida and will be celebrating it's 52nd anniversary. The festival attracts approximately 45,000 visitors to view the works of over 200 fine artists and artisans. During the festival, there will be live entertainment, a student art competition, fun activities for kids and fine dining in many local restaurants and cafes. Shop for antiques and collectibles as well and take care of that Christmas shopping list, or visit the Halifax Historical Museum during the festival.
If you have little ones, you'll want to head over to the Children's Art Zone for the Side Walk Chalk Art Competition for Children (and Adults) and the Little Van Gogh Art Studio where kids can paint their very own version of "Sunflowers" and plant your own sunflower seeds. There's something fun for the whole family!
Interested in attending the 2014 Halifax art festival? The festival will run November 1st from 9am to 5pm and November 2nd from 10am to 4pm, at the Historic Downtown Riverfront Park on Beach Street.
Whether you're looking for your next perfect vacation spot for your family or just a weekend get-a-away, Daytona Beach is the place to go! Have you ever been to Daytona Beach? I'd love to hear what you did and how much fun you had!