This is a Sponsored post written by me on behalf of Carton Smart. All opinions are 100% mine.
It's a brand new year and everyone is making their resolutions and trying to stick with them. One of the many things that I plan on doing this year is making my home more earth friendly and trying to move toward more organic foods and products. We already recycle but I never really thought about the containers that our food comes in.
Tetra Pak sent me some wonderful pantry staples from Pacific Foods to try out in my home. Pacific Foods is a brand that keeps the well being of its customers, employees and the environment in mind. I received organic pumpkin puree, organic cranberry sauce and organic chicken stock.
These products arrived in Tetra Pak cartons which are made of 70% paper, a renewable resource, from selectively harvested, re-grown trees that are FSC-certified (Forest Stewardship Council). This is a huge plus in my family since we are trying to leave a smaller footprint whenever we can.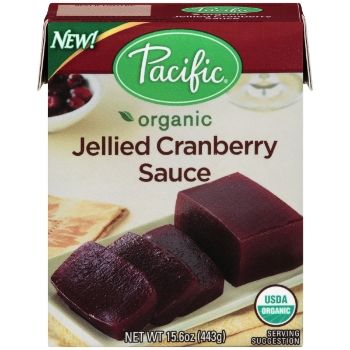 Get this…..these cartons use 1/3 of the packaging compared to cans…or even an egg! I had no idea! They are also very easy to open so you can dump those can openers and they save space in your pantry too since they are stackable. You can also re-close the carton and save any leftovers for another use. The cartons are recycleable and in fact result in 60% less landfill waste than cans…another great thing to think about!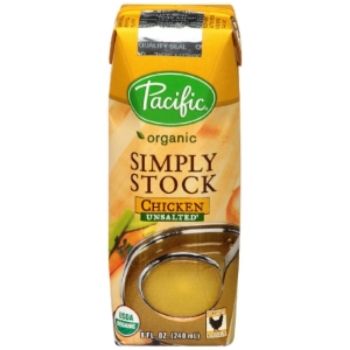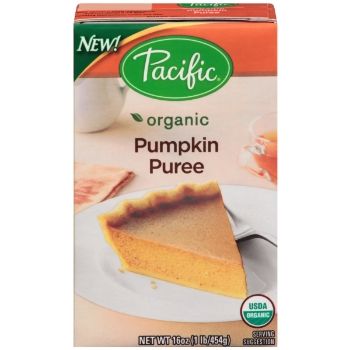 Did you know that so many pantry stapes can be bought in carton form? From beans, pasta (yes PASTA!), gravies, veggies, soups and sides, you can get it in a carton and Become Carton Smart!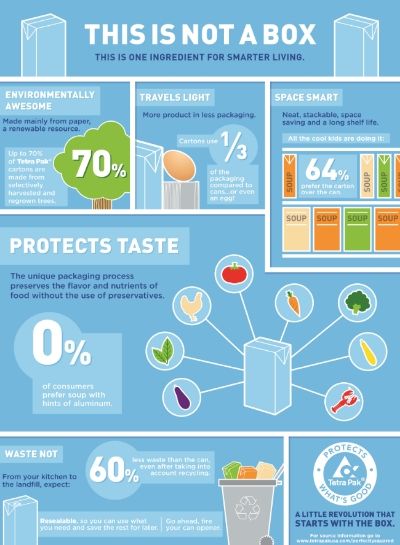 I switched out my usual canned pumpkin puree for the Pacific Foods organic pumpkin puree to make these delicious Iced Pumpkin Cookies! Let me tell you….there is a very noticiable difference in the flavor of this organic pumpkin puree. I could not believe how much fresher it tasted compared to the old canned variety. I don't think I can ever go back to canned pumpkin. This just tastes and looks so much better!
Iced Pumpkin Cookies
Servings: about 4 dozen
You will need:
2 1/2 cups flour (I used part whole wheat flour in this and they turned out great)
1 teaspoon baking powder
1 teaspoon baking soda
1/2 teaspoon salt
2 teaspoons ground cinnamon
1/2 cup butter, softened
1 1/2 cups white sugar
1 cup Pacific Foods organic pumpkin puree
1 egg
1 teaspoon vanilla
Preheat oven to 350 degrees F. In a large bowl cream together butter and sugar. Add egg, vanilla and pumpkin and stir together until combined.
Add salt, baking powder, baking soda, cinnamon and flour and stir to combine. Drop by rounded tablespoon unto prepared cookie sheets. Bake for about 12 minutes. Remove from cookie sheets and allow to cool on cooling racks.
Add icing or glaze if desired but they are just as good without!
Be #cartonsmart and Follow #CartonSmart on Pinterest and Tweet @CartonSmart
What are some ways you can be #cartonsmart this year with your family? It's really the little changes that we make that make the biggest difference!